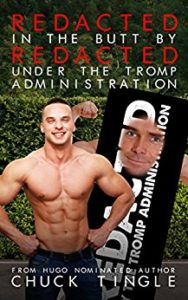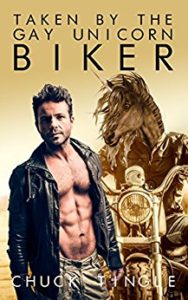 It's our 69th episode, nice! Returning guest & hardcore lady buck Jennie read 2 Tinglers with us:
Redacted in the Butt By Redacted Under the Tromp Administration
and
Taken By The Gay Unicorn Biker
, both by the Hugo-nominated author Chuck Tingle. Please help us prove love by listening to this NSFW episode!
Readers advisory: Here.
Footnotes: ChuckTingle.com
Proving Love: An Interview with Dr. Chuck Tingle
Kait's highlights of Chuck Tingle's AMA
Candy pairing:  Jennie says band candy, Kait says an edible garter, Renata says Japanese omiyage candy.
Coming up next: The Notebook by Nicholas Sparks.
* Worst Bestsellers is a participant in the Amazon Services LLC Associates Program, an affiliate advertising program designed to provide a means for sites to earn advertising fees by advertising and linking to Amazon.com.
(But no pressure, we're also happy if you get these items from your local library or independent bookstore.)
Podcast: Play in new window | Download
Subscribe: RSS