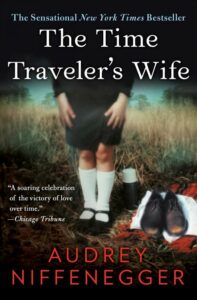 We held our annual Patreon Choice poll and our Beloved Patrons chose to send us back in time to 2003 with The Time Traveler's Wife by Audrey Niffenegger. Since the book is prominently set in Chicago, we were #blessed to be joined by prominent Chicagoan Ashley to unpack the Jeremy Bearimy of it all. Please do not listen to this episode while having sex with your future wife for the first time.
Content warning: Sketchy time travel age/consent issues, death of a partner, miscarriages.
Readers advisory: Here.
Footnotes: "Popular Titles are Vanishing from HBO Max After Merger" by Eric Deggans.
The Time Traveler's Wife: Reception
Audrey Niffenegger Tweet about The Other Husband
Legends of Tomorrow – Swan Thong
Coming up next: The Woman in Me by Britney Spears.
Podcast: Play in new window | Download
Subscribe: RSS