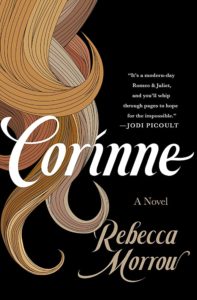 We got tired of waiting for Stephenie Meyer's latest book, so we checked out a book that some book bloggers are saying Stephenie Meyer wrote. Corinne is written by Rebecca Morrow, whose author bio simply states, "Rebecca Morrow is a pseudonym for a New York Times bestselling author." We had our friend Margaret H. Willison (of Two Bossy Dames, among other projects) join us to investigate Morrow's identity: is she Stephenie Meyer? Or perhaps an even more dazzling author? Listen to this episode to find out!
Content warning: Religious trauma.
Readers advisory: Here.
Footnotes: Reddit post: "Pretty sure Stephanie Meyer is wrote a new novel that's slightly anti-religious under another name to avoid getting in trouble with the Mormon church."
"Who Really Wrote Corinne by Rebecca Morrow?"
"Elin Hilderbrand to retire from writing beach reads in 2024"
Coming up next: Beauty Fades, Dumb Is Forever by Judge Judith Sheindlin.
Podcast: Play in new window | Download
Subscribe: RSS