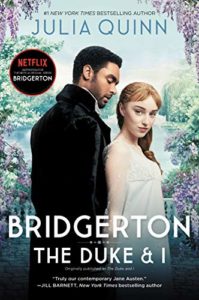 We teamed up with Anna and Alene of the Bellwether Friends again! We reconvened the Worst Best Friends to discuss the important topic of Bridgerton. Not the Netflix series, but one of the books that inspired it–The Duke and I by Julia Quinn. Unfortunately, the book is neither as horny nor as diverse as the series, but we persevered. Listen to this episode to drown out the sound of your seven siblings squabbling!
Announcement: Worst Bestsellers is doing a live virtual show hosted by Porter Square Books with special guest Margaret H. Willison! It will be Wednesday, March 31st at 8PM ET. And it's free! Sign up here.
Content warning: This book contains child abuse and dubious sexual consent.
Readers advisory: Here.
Footnotes: "Bridgerton's Controversial Sex Scene Needs a Trigger Warning" by McKenzie Jean-Philippe
"Bridgerton Has a Lot to Learn About Consent, and So Does Everyone Else" by Princess Weekes
"Phoebe Dynevor Responded to All the People Talking About Her Neck on Bridgerton" by Elizabeth Logan
"How Bridgerton Officially Became Netflix's Biggest Hit Ever" by Joanna Robinson
Coming up next: Divine Evil by Nora Roberts.
* Worst Bestsellers is a participant in the Amazon Services LLC Associates Program, an affiliate advertising program designed to provide a means for sites to earn advertising fees by advertising and linking to Amazon.com.
(But no pressure, we're also happy if you get these items from your local library or independent bookstore.)
Podcast: Play in new window | Download
Subscribe: RSS