Tune in to our Bests & Worsts of 2017 episodes to hear us discuss these titles and read excerpts from our favorites and least favorites! Please note:
We counted things that we read in 2017, regardless of publication year.
We didn't count anything that we read specifically for this podcast, so our worst books are aside from those.
For that reason, we picked top 5 favorites and only 1 least favorite–we have this whole podcast to talk about bad books, so for these episodes we're choosing to focus on the positive!
Some of our "worsts" are really just "least best." Listen to the podcast to hear more detail!
Children's/Middle Grade
Kait's Top 5 Best
5.) Shadow House series by Dan Poblocki
4.) Inside Out and Back Again by Thanhha Lai
3.) The Girl Who Drank the Moon by Kelly Barnhill
1.) Star-Crossed by Barbara Dee
Kait's Worst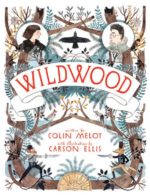 Renata's Top 5 Best
5.) Me and Marvin Gardens by A.S. King
4.) Full Cicada Moon by Marilyn Hilton
3.) How I Became a Ghost by Tim Tingle
2.) Birchbark House by Louise Erdrich
1.) The First Rule of Punk by Celia Perez
An excerpt from The First Rule of Punk (click to embiggen)!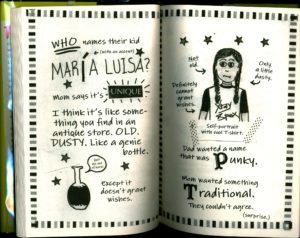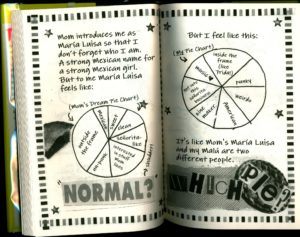 Renata's Worst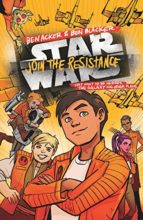 Star Wars: Join the Resistance by Ben Acker & Ben Blacker
Young Adult
Kait's Top 5 Best
5.) The Dead House by Dawn Kurtagich
4.) There's Someone Inside Your House by Stephanie Perkins
3.) The Upside of Unrequited by Becky Albertalli
2.) Daughters Unto Devils by Amy Lukavics
1.) The Gentleman's Guide to Vice and Virtue by Mackenzi Lee
Kait's Honorable Mention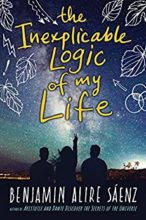 The Inexplicable Logic of My Life by Benjamin Alire Saenz
Kait's Worst
The Blood Between Us by Zac Brewer
Renata's Top 5 Best
5.) Always and Forever, Lara Jean by Jenny Han
4.) Piecing Me Together by Renee Watson
3.) Wonder Woman: Warbringer by Leigh Bardugo
2.) The Hate U Give by Angie Thomas
1.) Akata Warrior by Nnedi Okorafor
Renata's Bonus Stars
The Gossip Girl series by Cecily Von Ziegesar
Turtles All The Way Down by John Green
Renata's Worst
X-Files Origins: Devil's Advocate by Johnathan Maberry
* Worst Bestsellers is a participant in the Amazon Services LLC Associates Program, an affiliate advertising program designed to provide a means for sites to earn advertising fees by advertising and linking to Amazon.com.
(But no pressure, we're also happy if you get these items from your local library or independent bookstore.)
Podcast: Play in new window | Download
Subscribe: RSS