Tune in to our Bests & Worsts of 2015 episodes to hear us discuss these titles and read excerpts from our favorites and least favorites! Please note:
We counted things that we read in 2015, regardless of publication year.
We didn't count anything that we read specifically for this podcast, so our worst books are aside from those.
For that reason, we picked top 5 favorites and only 1 least favorite–we have this whole podcast to talk about bad books, so for these episodes we're choosing to focus on the positive!
Some of our "worsts" are really just "least best." Listen to the podcast to hear more detail!
Children's/Middle Grade
Kait's Top 5 Best
5.) Long Lankin by Lindsey Barraclough
4.) The Night Gardener by Jonathan Auxier
3.) The Cabinet of Curiosities: 36 Tales Brief & Sinister by Stefan Bachmann, Katherine Catmull, Claire Legrand & Emma Trevayne
2.) The Crossover by Kwame Alexander
1.) Iron Hearted Violet by Kelly Barnhill
Kait's Worst
The Crossroads by Chris Grabenstein
Renata's Top 5 Best
5.) Gone Crazy in Alabama by Rita Williams-Garcia
4.) Absolutely Almost by Lisa Graff
3.) The War That Saved My Life by Kimberly Brubaker Bradley
2.) The Thing About Jellyfish by Ali Benjamin
1.) The Crossover by Kwame Alexander
Renata's Worst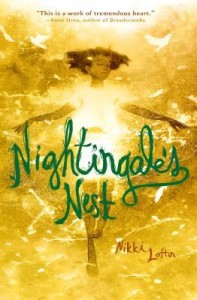 Nightingale's Nest by Nikki Loftin
Young Adult
Kait's Top 5 Best
5.) Proxy by Alex London
4.) More Happy Than Not by Adam Silvera
3.) Please Ignore Vera Dietz by A. S. King
2.) Paper Valentine by Brenna Yovanoff
1.) Simon Vs. The Homo Sapiens Agenda by Becky Albertalli
Kait's Worst
Renata's Top 5 Best
5.) The Carnival at Bray by Jessie Ann Foley
4.) Gabi, A Girl in Pieces by Isabel Quintero
1.) Carry On by Rainbow Rowell
Renata's Worst
Alice in Zombieland by Gena Showalter
* Worst Bestsellers is a participant in the Amazon Services LLC Associates Program, an affiliate advertising program designed to provide a means for sites to earn advertising fees by advertising and linking to Amazon.com.
(But no pressure, we're also happy if you get these items from your local library or independent bookstore.)
Podcast: Play in new window | Download
Subscribe: RSS