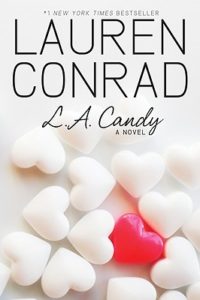 We got tired of reading reality TV memoirs, so instead we read a thinly-veiled reality television novel, L.A. Candy by Lauren Conrad. Some of us (Renata) enjoyed it more than others of us (Kait), but we were both thrilled to talk to Helena Greer (@BlumAgainCurios), the author of Season of Love and the upcoming For Never And Always.
Readers advisory: Here.
Candy pairing: Helena says Sour Patch Kids, Kait says a big novelty lollipop, Renata says cotton candy.
Footnotes: Fug Girls Book Club: Lauren Conrad's L.A. Candy
"Lauren Conrad Is The World's Most Successful Reality-TV Defector" by Misty White Sidell
Coming up next: Straight by Chuck Tingle.
Podcast: Play in new window | Download
Subscribe: RSS