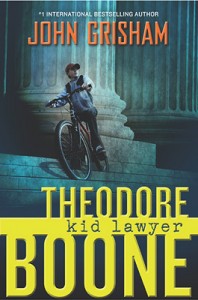 In our second episode of Worst Bestsellers, Kait, Renata, and their special guest Angie from Fat Girl Reading read Theodore Boone: Kid Lawyer, John Grisham's weird attempt to tap the lucrative children's book market. Listen to us wonder if John Grisham has interacted with anyone under the age of 18 in the last 20 years. For bonus points: count the number of times we call something "gross," because this book was overall pretty dang gross.
Readers advisory: Here.
Footnotes: John Grisham: How Theodore Boone Came Into Being. (Spoiler: to spite J. K. Rowling.)
Candy pairing: Angie says wax lips, Kait says mini Mr. Goodbars, Renata says beer Jelly Bellies.
Coming up next: The Secret by Rhonda Byrne.
* Worst Bestsellers is a participant in the Amazon Services LLC Associates Program, an affiliate advertising program designed to provide a means for sites to earn advertising fees by advertising and linking to Amazon.com.
(But no pressure, we're also happy if you get these items from your local library or independent bookstore.)
Podcast: Play in new window | Download
Subscribe: RSS