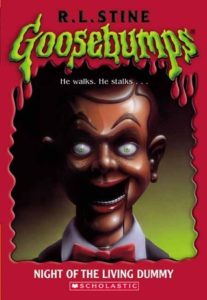 The day has arrived: Renata read her very first Goosebump novel. Courtney Summers, Best Bestselling author of books like The Project and the upcoming I'm The Girl, joined us to discuss Night of the Living Dummy by R. L. Stine. Please rate this episode 10/10 Splats in the Apple Podcasts store.
Readers advisory: Here.
Footnotes: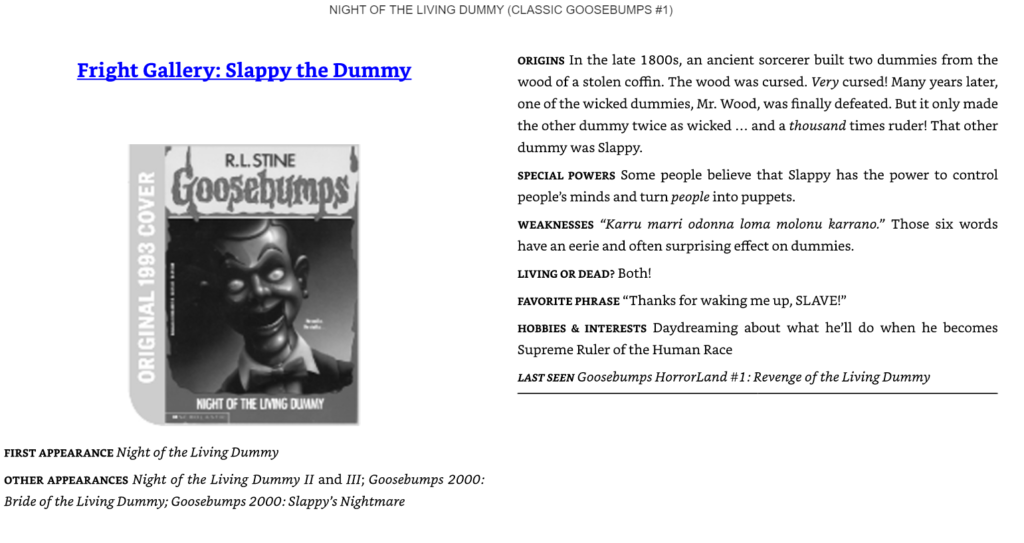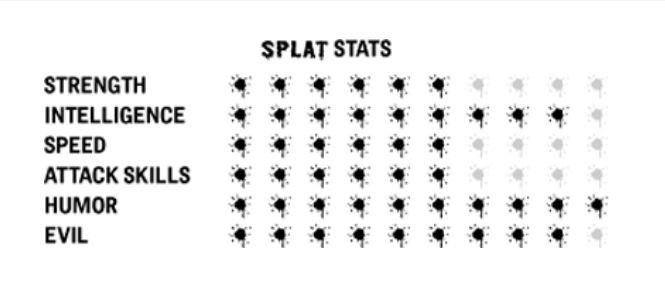 Episode #152 – Mallory and the Trouble With Twins
Episode #177 – Baby-Sitters Beware
Slappy the Dummy on Goosebumps Fan Wiki
'A small corner of the internet is obsessed with 'Long Furbies' and the creations are both disturbing and hilarious" by Julie Gerstein
Coming up next: The Westing Game by Ellen Raskin.
Podcast: Play in new window | Download
Subscribe: RSS