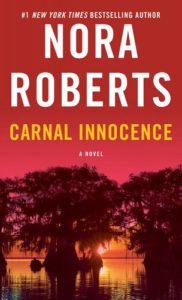 Nora Roberts Month continues with a gracious Southern-style housecall from Heidi and Emily, the cohosts of the Nora Roberts podcast Romancing the Shelf. For this podcast crossover event, we discussed Nora's 1991 thriller Carnal Innocence. It's the story of a serial killer in a small Southern town and aspects of it have not aged well. Listen now to find out how to sign up for a true crime LARP!
Content warning: This book and our discussion of it includes sexual assault, murder, child abuse, racism, and hate crimes.
Readers advisory: Here.
Footnotes: Romancing the Shelf: Carnal Innocence
Romancing the Shelf on Instagram
Worst Bestsellers Episode #169 – Divine Evil
Coming up next: The Five Love Languages by Gary Chapman.
Podcast: Play in new window | Download
Subscribe: RSS