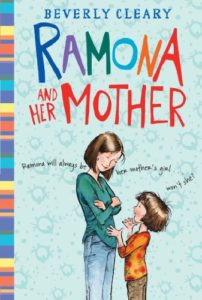 Flashback Summer continues as we revisit everyone's favorite little sister. Becca and Katelyn joined us to discuss Beverly Cleary's classic Ramona and Her Mother. Relive the thrill of squeezing out an entire tube of toothpaste and the tragedy of a bad haircut! Listen to this while making a tasty gelatine salad for your next dinner party.
Readers advisory: Here.
Footnotes: Ramona TV series on YouTube
The Ageless Appeal of Beverly Cleary by Pamela Paul
10 Facts About Beverly Cleary's Ramona Books
Candy Pairing: Becca says gummy bears, Kait says generic hard candy,  Katelyn says dinner mints, Renata says Jello salad.
Coming up next: Scary Stories To Tell in the Dark by Alvin Schwartz.
* Worst Bestsellers is a participant in the Amazon Services LLC Associates Program, an affiliate advertising program designed to provide a means for sites to earn advertising fees by advertising and linking to Amazon.com.
(But no pressure, we're also happy if you get these items from your local library or independent bookstore.)
Podcast: Play in new window | Download
Subscribe: RSS