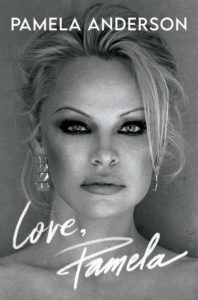 Pamela Anderson: model, actress, activist…poet. Dame Karen Corday (of Two Bossy Dames and elsewhere on the internet!) joined us to read Love, Pamela, which…we kinda loved. Join us as we revisit the 90s with increased feminist rage!
Content warning: Child abuse/child sexual abuse, domestic violence, sexual assault.
Readers advisory: Here.
Footnotes: "What to Read, Watch, and Listen to After the Pam & Tommy Finale" by Sophie Brookover and Karen Corday
Pamela Anderson Blue Zone Girl ad
Pamela Anderson's Playboy Covers Through the Years
Coming up next: Without You by Anthony Rapp.
Podcast: Play in new window | Download
Subscribe: RSS