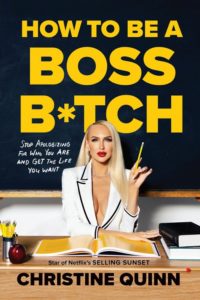 We were so thrilled to be joined by Bobby Finger, cohost of the Who? Weekly podcast and author of the upcoming book The Old Place! We read How To Be A Boss Bitch by Christine Quinn, the star of Netflix's Selling Sunset and confirmed Diva Boss Bitch. This book gave Bobby a chance to share his considerable reality television expertise with us, while we summoned all the knowledge of past self-help books to get through this bitchy, yet derivative read. Listen to this episode while lounging on the yacht that you manifested!
Readers advisory: Here.
Footnotes: Pre-order The Old Place!
Coming up next: Our 8th Anniversary Special!
Podcast: Play in new window | Download
Subscribe: RSS