Tune in to our Bests & Worsts of 2016 episodes to hear us discuss these titles and read excerpts from our favorites and least favorites! Please note:
We counted things that we read in 2016, regardless of publication year.
We didn't count anything that we read specifically for this podcast, so our worst books are aside from those.
For that reason, we picked top 5 favorites and only 1 least favorite–we have this whole podcast to talk about bad books, so for these episodes we're choosing to focus on the positive!
Some of our "worsts" are really just "least best." Listen to the podcast to hear more detail!
Children's/Middle Grade
Kait's Top 5 Best
5.) How this Book was Made by Mac Barnett and Adam Rex
4.) Some Kind of Happiness by Claire Legrand
2.) Unusual Chickens For the Exceptional Poultry Farmer by Kelly Jones
Kait's Worst
The Billionaire's Curse by Richard Newsome
Renata's Top 5 Best
5.) The Boy Who Harnessed the Wind (Young Readers Edition) by William Kamkwamba and Bryan Mealer
4.) Out of My Mind by Sharon Draper
2.) Where the Mountain Meets the Moon by Grace Lin
1.) Unusual Chickens For the Exceptional Poultry Farmer by Kelly Jones
Renata's Worst
I Survived: The Battle of Gettysburg, 1863 by Lauren Tarshis
Young Adult
Kait's Top 5 Best
4.) I'll Give You The Sun by Jandy Nelson
3.) The Diviners by Libba Bray
2.) Six of Crows by Leigh Bardugo
1.) Shadowshaper by Daniel Jose Older
Kait's Worst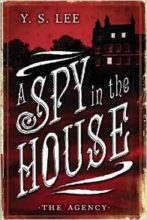 A Spy in the House by Y. S. Lee
Renata's Top 5 Best
5.) The Lair of Dreams by Libba Bray
4.) Scarlett Epstein Hates it Here by Anna Breslaw
3.) Still Life with Tornado by A. S. King
2.) Symphony for the City of the Dead by M. T. Anderson
1.) Lucy and Linh by Alice Pung
Renata's Worst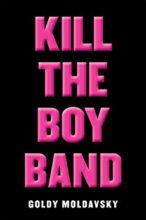 Kill the Boy Band by Goldy Moldavsky
* Worst Bestsellers is a participant in the Amazon Services LLC Associates Program, an affiliate advertising program designed to provide a means for sites to earn advertising fees by advertising and linking to Amazon.com.
(But no pressure, we're also happy if you get these items from your local library or independent bookstore.)
Podcast: Play in new window | Download
Subscribe: RSS