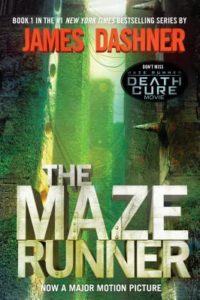 Every once in awhile it's nice to read something that's so bad it truly reminds us why we do what we do. We were joined by Rachel Andelman (of Union Comedy, Improv Boston, 2MB Studios, and Smiling Women Comix) to discuss The Maze Runner by James Dashner. Listen to this episode on your next long, pointless run!
Content warning: It turns out that James Dashner was dropped by his agent and publisher following accusations of sexual harassment in 2018 and we didn't find that out until we checked his wiki page at the very end of recording, so sorry for not mentioning that earlier in the episode!
Readers advisory: Here.
Footnotes: "Dylan O'Brien Is Ready to Talk About That Accident" by Kyle Buchanan
I Don't Even Own a Television #119 – The Maze Runner
Coming up next: The Witcher: The Last Wish by Andrzej Sapkowski.
Podcast: Play in new window | Download
Subscribe: RSS