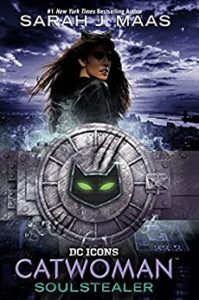 What's new, pussycat? We were joined by Meredith Goldstein, the Boston Globe's Love Letters columnist and podcaster (and author of Things That Grow), to discuss Catwoman: Soulstealer by Sarah J. Maas. It's a book about DC's horniest character written by one of the horniest YA authors of our time, so why was this book so focused on serious medical conditions? Listen to this episode while you prepare for your next gala.
Readers advisory: Here.
Footnotes: "Ranking 10 Batman actors from best to worst" by Meredith Goldstein
Coming up next: The Maze Runner by James Dashner.
Podcast: Play in new window | Download
Subscribe: RSS