Or something?
Whew! I have fallen behind on blogging. My summer web design class just wrapped up and my final project for that took up a lot of time. Also, I've been preparing booklists for the public library TeenSpace as part of my library internship. That has been a really fun project, but also weird! I did research (including asking all my Twitter friends for recommendations) to pick books for different categories, and then the teen librarian wanted me to at least skim every book I recommended. I had already read some of the books I was recommending, but I had at least fifty books stacked up in my living room to skim. It looked like I was building a book fort. (I should have taken a picture–I already returned a lot of the books.)
It was an interesting experience. I almost never quit reading books after I've started them, no matter how bad they are. But obviously there was no way I could read every book I wanted to list within the time I had available. And, honestly, there were books that I cast aside after a few pages, having immediately realized that they were not books I wanted to recommend. It was frustrating, though, since most of the books seemed pretty good and I wanted to keep reading!
Here are the lists I made:
(Readers with long memories may have noticed that I am recycling themes I used for projects from YA Lit last semester. I did have to heavily expand on these themes to make the lists long enough, however.)
A few quick picks from all these books I've been poring through. (Books that I have set aside to make sure I actually finish reading them.)
My Most Excellent Year by Steve Krug
A super cute, funny book with a diverse cast of characters. My favorite is Augie, a twee little gay boy who loves musical theatre and campy old movies and yet is actually a fully-developed character.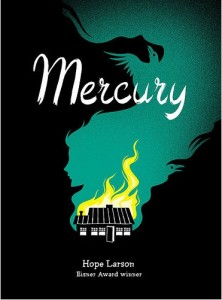 A graphic novel with two coming-of-age stories, one set in the present day and the other in 1859. Funny and poignant, and I learned a few things about Canadian history.
Two black teenage girls reluctantly take a roadtrip with their eccentric grandmother, who tells them stories about her childhood, including how she lied about her age to join the WAC during WWII.
Parrotfish by Ellen Wittlinger
The story of a trans boy who decides to transition from Angela to Grady, causing quite a stir at his high school and among his family. It manages to pull of the trick of being informative about gender dysphoria without coming across as too "after school special-ish." I actually finished reading this one because I got so into it. It's full of relatable, believable characters.
Anything that made it onto one of my booklists came recommended from somewhere, usually multiple sources, and passed at least a skim from me. Check them out!