In honor of Mother's Day, how about some fictional moms?
(NOTE: I started writing this on Mother's Day and then got distracted and never finished it. But, you know what? In the Dominican Republic, Mother's Day is the last Sunday in May, so I'm early for that. Also, you should love your mom every day!)
Unfortunately, it's hard to come up with too many great moms in YA fiction, since YA books nearly always kill or marginalize the parents. This is understandable from a narrative perspective–it really forces teen protagonists to take action if they know they can't count on help from their parents. But it makes it hard to write Mother's Day blog entries.
So, the top fictional moms in my book (ha!) come from what should probably be called children's literature, not young adult literature. But whatevs! It's all good.
1) Marmee from Little Women by Louisa May Alcott. Until re-reading this as an adult, I never really realized how very religious Marmee and the March girls are! That is okay, though. It's just how they roll. Marmee is such a sweet, hardworking lady. She knows how to encourage her daughters to make it through some rough times without going all Tiger Mom on them. Like, remember when she gave them a week without chores so they would realize on their own how terrible it was when the house was so messy? Great parenting, Marmee.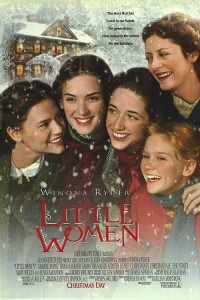 2) Kate Murry from A Wrinkle in Time by Madeleine L'Engle. Smart, brave, and up to the task of mothering insecure Meg, child prodigy Charles Wallace, and average-ish twins Sandy and Dennys. All this while her husband is being held prisoner on the planet Camazotz and their small-minded neighbors assume he's left her for another woman. But, please, who would leave Kate Murry?
3) Lowercase will grayson's mom from Will Grayson, Will Grayson by John Green and David Levithan. (Sorry–I don't remember her name and can't find it online. It might not have been mentioned.) I love her response when will comes out to her, and I love the way she helps him through his breakup as best she can. She hasn't had the easiest life herself, but she's got will's back.
Then, because I kept thinking of them while I was trying to come up with good moms, here are some of the worst moms in children's and YA fiction:
1) Renee from the Twilight saga. Flaky, annoying, childish, and responsible for creating Bella Swan, the most irritating female protagonist since, like, ever.
2) The Other Mother from Co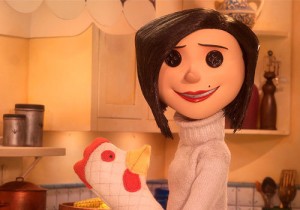 raline by Neil Gaiman. Sure, she seems nice at first, but then it turns out she wants perfect conformity and obedience. Oh, and to replace your eyes with buttons.
3) Petunia Dursley from the Harry Potter series by J. K. Rowling. Obviously, she's horribly cruel to her nephew Harry. But she really wasn't doing Dursley any favors by spoiling him so much. He turned out fat, mean-spirited, and generally awful–not that Petunia will ever see it that way.
Who are your favorite or least favorite literary moms?